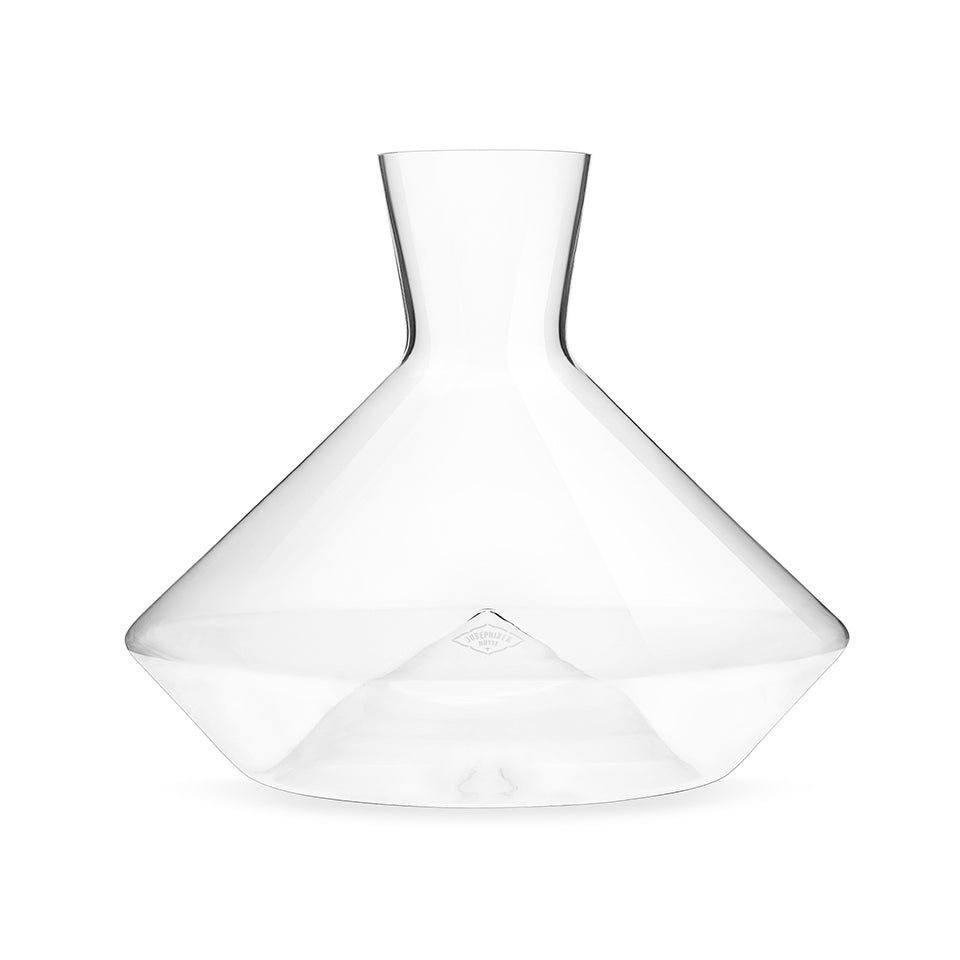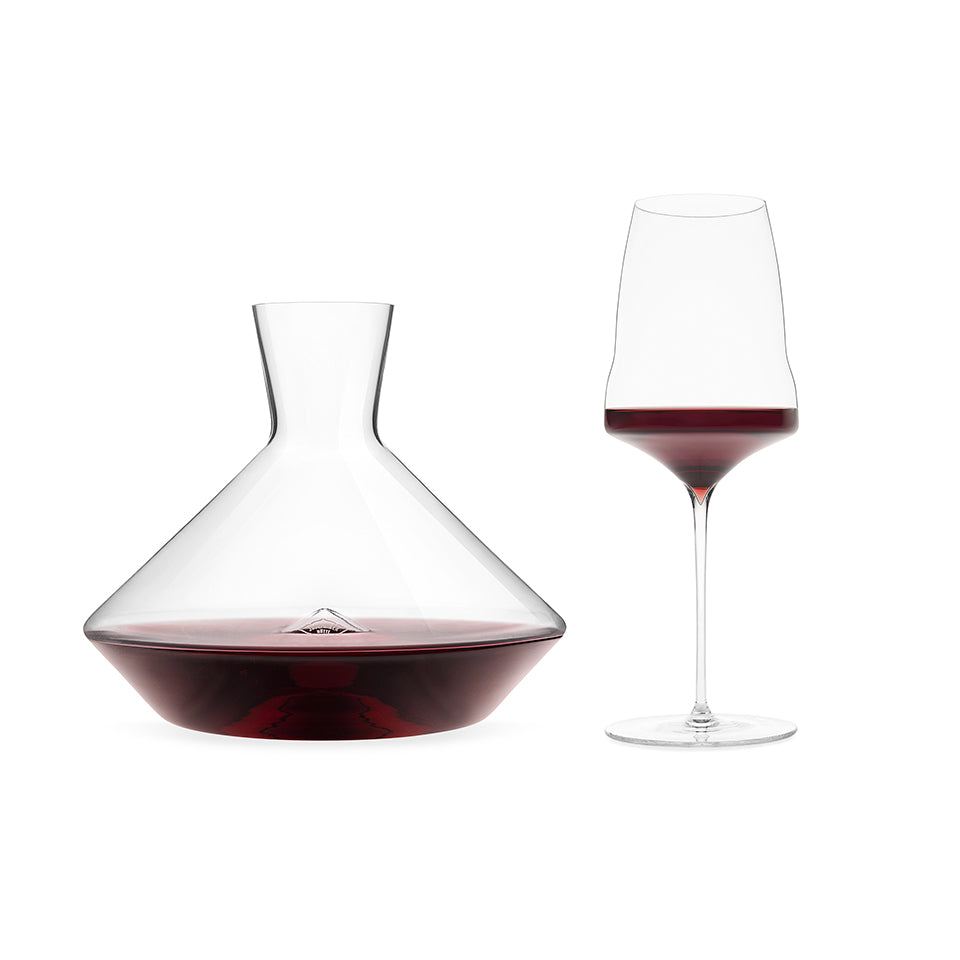 JOSEPHINE Decanter

Brilliant
Handmade Brilliant decanter designed by Kurt Josef Zalto.
In stock - with you in 1 - 3 working days
Sold out
Handmade Brilliant decanter | Designed by Kurt Josef Zalto
Inspired by the shape of a brilliant, the mouth-blown Brilliant Decanter presents your wines elegantly and stylishly.
With its minimalist design and delicate structure, the Brilliant Decanter elicits the last tasteful secret from top wines. The decanter optimizes aeration, ensuring every flavor note is drawn from the wine. In addition to the characteristic bend of the JOSEPHINE collection, the bottom of the decanter slopes into a cone. This defining design element ensures a spiral-shaped swirl that rapidly enriches wine with oxygen as soon as it is poured. The depth of the cone creates an unprecedented ease of control and stability when pouring.
The shape and lightness of the decanter allow for elegant pouring with just one hand.
To our manufacture process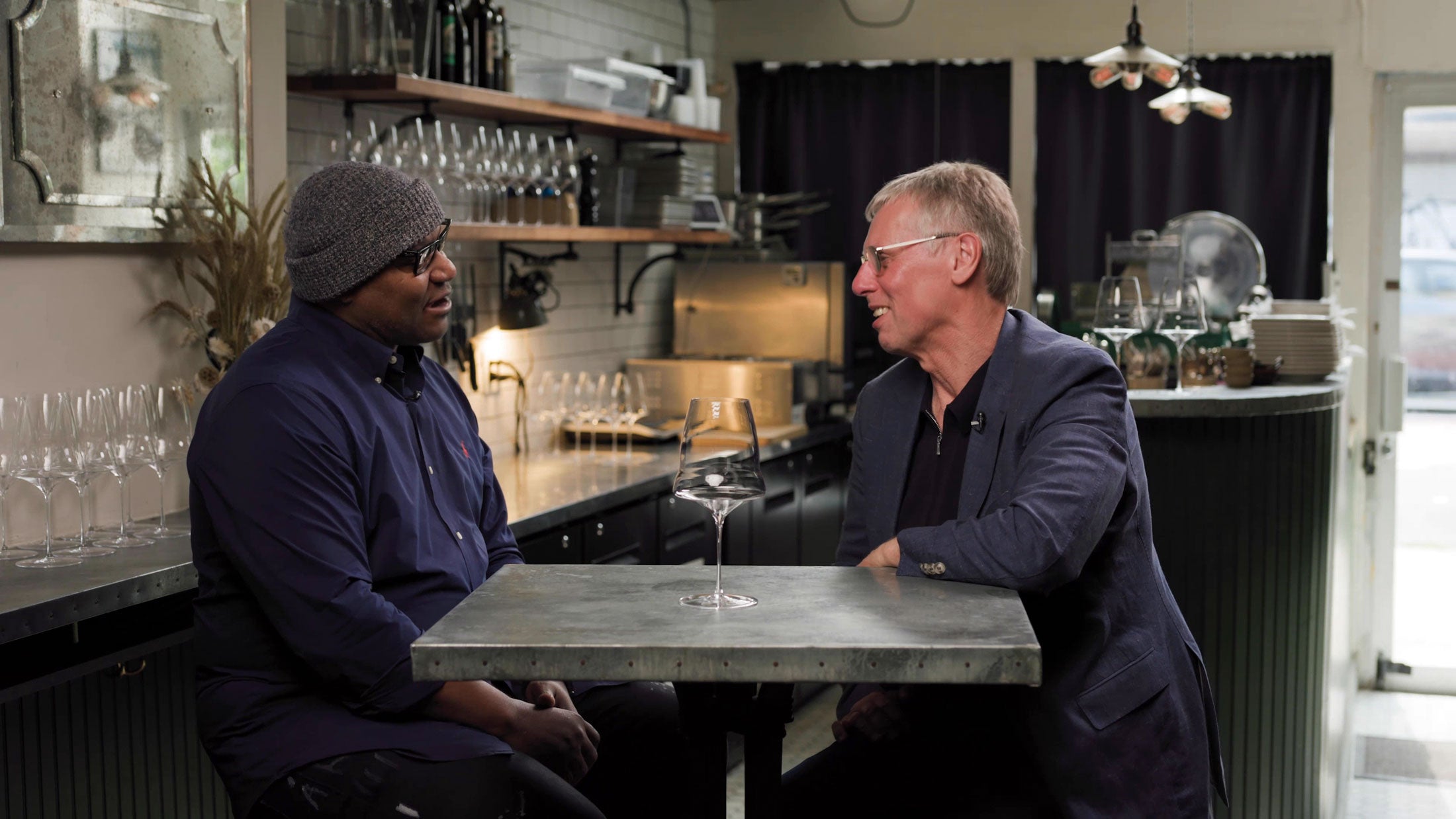 Handmade guarantee
All our glasses are lovingly made by hand. Each piece is uniquely manufactured by traditional creative craftsmanship of the absolute highest quality.