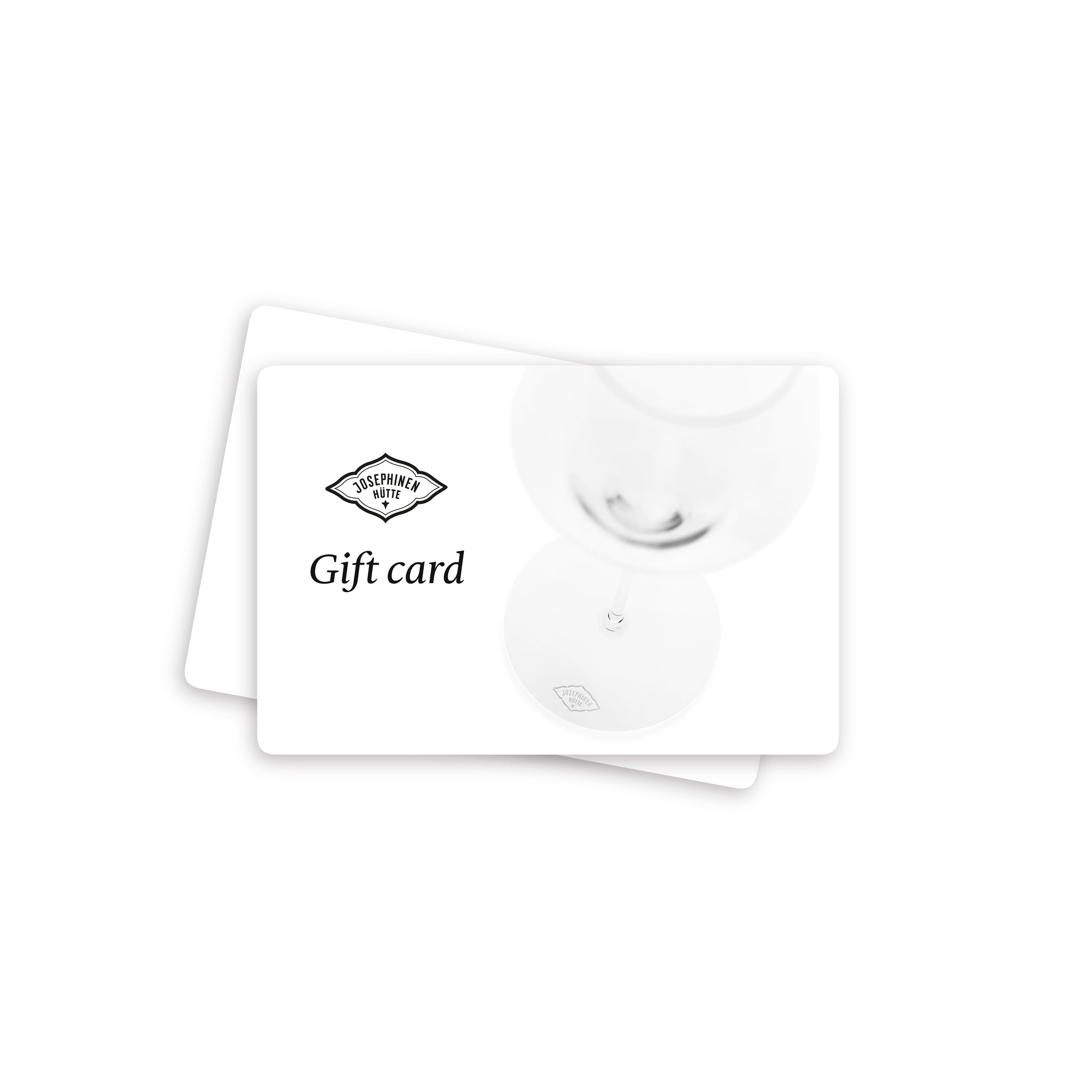 Digital gift card for the entire JOSEPHINE Collection.
The JOSEPHINE Collection is a very special gift for those important people in your life who appreciate fine wines and award-winning design.
With the Josephinenhütte Gift Card in the amount of your choice, you can gift extraordinary moments of wine enjoyment and fascinating craftsmanship.
The digital gift card is delivered to you by email, can be shared via link or printed, and can be redeemed anytime at checkout.
The perfect gift for wine lovers.